​
Home » 2015 » Rafał Olbiński works: 50 covers on 50 anniversary of the Jazz Forum Magazine
Rafał Olbiński works: 50 covers on 50 anniversary of the Jazz Forum Magazine
Opublikowany: 2015-03-17 14:19:00
Czas trwania projektu: From April 2015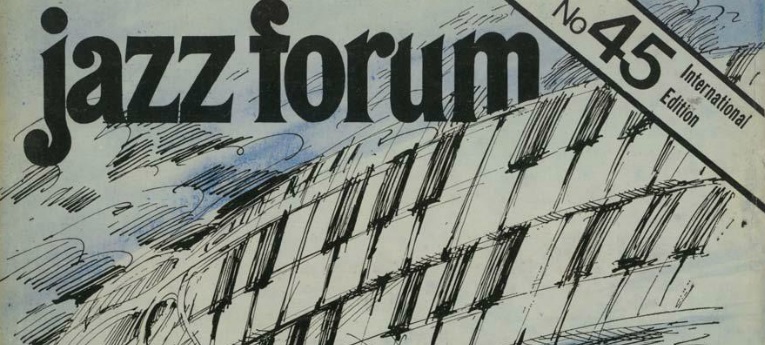 In December 1965 by Jan Byrczek was set up one of the most important jazz magazines: "Jazz Forum" . In 2015 the Zbigniew Seifert Foundation has prepared the exhibition: 50 covers for 50 anniversary of Jazz Forum Magazine - works by Rafal Olbiński.
All covers made by Rafał Olbiński for "Jazz Forum" can be found at www.polishjazzarch.com, where they are available as digitized archival issues of the magazine from 1965 to 1989 in Polish, from 1967 to 1992 in English and from 1976 to 1981 in German.
Exhibition places:
51 International Jazz Festival Jazz nad Odrą April 14-20, 2015, Wrocław.
22. Jazz Festival Jazzonalia May 20-24, 2015, Konin https://www.youtube.com/watch?v=5apD8H_laOI

Otwarta Ząbkowska July 18 2015, Warsaw, SPOT
Międzynarodowy Festiwal Pianistow Jazzowych, Kalisz
Jazz 2015 - on 7 December took place a special concert entitled 100 Frank Sinatra's birthday on 50 Jazz Forumanniversary.

***
Rafał Olbiński, is a renowned painter and illustrator. In the fall of 1981 he traveled from Poland to New York City for an exhibition of his posters at The Polish Institute of Arts and Sciences. During his visit to New York, martial law was declared in Poland in December of 1981, and with this, Olbiński made the decision to stay in New York. In March of 1982, "Psychology Today"  published his first American cover. Soon after this publication, covers for other magazines followed, among them "Time", "Newsweek", "Business Week", "Playboy". For many years his painterly illustrations appeared regularly in the "The New York Times", where he worked with the legendary art directors Jerelle Kraus and Steven Heller. In the 1990s he created a series of critically acclaimed posters for the New York City Opera, which led to his designing posters and stage sets for many theatre productions in the U.S. and Poland. Although best known for his illustrations and posters, he also continues working as a painter, creating beautiful works in his signature style of poetic surrealism.
"Jazz Forum" is a magazine unique on a global scale due to the fact that for over 40 years it has been systematically reporting on the most important events of world jazz. It was established in 1965 by an incredibly creative individual, Jan Byrczek, who was the editor-in-chief for 15 years. "Jazz Forum" was unique, because it was the only magazine of this kind printed also in English (1967-1992) and German (1976-1981), during the time of the communist regime in Poland. Thanks to over 100 correspondents from all over the world, "Jazz Forum" provided news on world jazz. In "Jazz Forum" one could find interviews with music stars such as Miles Davis, Tomasz Stańko, Zbigniew Seifert, Joe Zawinul, Gil Evans, Chick Corea, Pat Metheny, Jan Garbarek, but also with Krzystzof Penderecki, Czesław Niemen, Sting, about musicians like John Coltrane, Charles Mingus, Urszula Dudziak, Krzystof Komeda, Zbigniew Namysłowski; coverage from international festivals: Newport – New York Jazz Festival, Monterey Jazz Festival, Berliner Jazz Tage, North Sea Jazz Festival, Montreux Jazz Festival, Jazz Jamboree, Jazz nad Odrą and others; musical lectures by Joachim Berendt, Roman Kowal, Andrzej Schmidt, Stefan Zondek; reviews of albums and books; Euro-Jazz Personalities: bios of renown musicians from various countries; graphics by Rafał Olbiński, Jan Sawka, Edward Lutczyn and unique advertisements from the period of PRL (Polska Rzeczpospolita Ludowa, eng. People's Republic of Poland, translator's note).