​
Home » 2015 » Book: Rafał Olbiński works: 50 covers on 50 anniversary of the Jazz Forum Magazine
Book: Rafał Olbiński works: 50 covers on 50 anniversary of the Jazz Forum Magazine
Opublikowany: 2015-11-24 12:51:00
Czas trwania projektu: From December 2015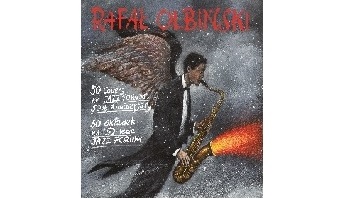 A beautiful album by Rafal Olbiński for the golden anniversary of JAZZ FORUM's magazine.

"Rafał Olbiński: 50 covers for Jazz Forum's 50th anniversary" – presents a selection of covers by the famous graphic artist, painter and illustrator, who worked for Jazz Forum in Warsaw as artistic director for the whole decade of the 1970s, before he started a successful career in New York. The album also includes a brief history of our magazine, plus an introduction and interview with the artist by Iza Gabrielson.
Promotions of an album in 2015:
December 3rd and 7th, 2015 - Jazz 2015 Festival organised by the Jazz Jamboree Foundation. The exhibition of Rafał Olbiński covers took place in the Museum of the History of Polish Jews POLIN.
December 10, 2015 - meeting with Rafał Olbiński in the National Musem in Kielce.
The book is available at Jazz Forum store: http://jazzforum.com.pl/store/