​
Home » Rafal Olbinski Jazz on the Cover 2014
Rafal Olbinski Jazz on the Cover 2014
Opublikowany: 2014-05-09 16:33:00
Czas trwania projektu: 2014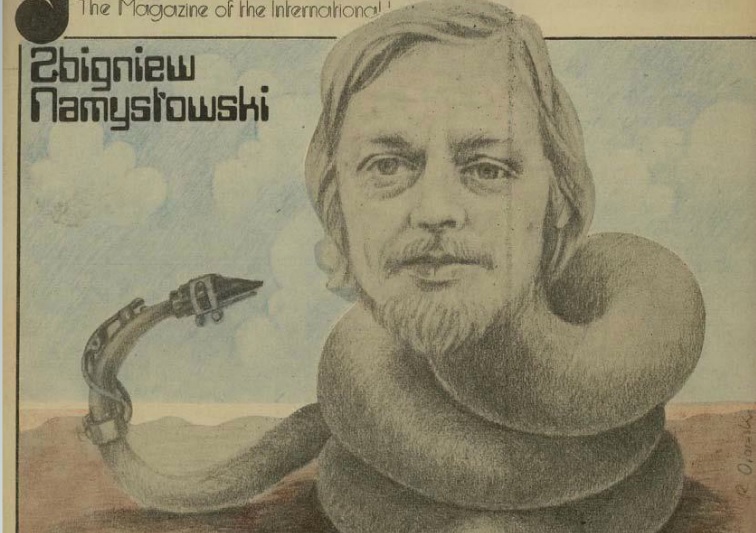 In 2014 Zbigniew Seifert Foundation continues the exhibition entitled "Jazz on the Cover".
February 8-23, 2014 - Lotos Jazz Festival – Bielska Zadymka Jazzowa (Zbigniew Seifert Foundation was a co-organiser of the exhibition entitled "FROM JAZZ TO OPERA". Except great Jazz Forum covers the audience could admire outstanding opera posters.
The exhibition was shown in SFERA GALLERY http://www.sfera.com.pl/, Mostowa str. 5, Bielsko-Biała
February 22, 2014 at 5.30 PM – there was the closing of the exhibition with the participation of Rafał Olbiński. Music – Leszek HeFi Wiśniowski solo flute
Excerpts of the program:
---
March 3 - 20, 2014 - Izmir Jazz Festival exhibition was a part of the 600th anniversary of Polish-Turkish diplomatic relations. Except "Jazz on the Cover" exhibition was a workshop leaded by Rafał Olbiński and a lecture of Paweł Brodowski - Jazz Forum editor-in-chief entitled "50 years with Jazz Forum – then and now". 
Project Partners: Adama Mickiewicz Institute and Consulate General of the Republic of Poland in Istanbul.
Excerpts of the program:
---
April 30 - May 3, 2014 -  Jazz Spring in Zakopane (Wiosna Jazzowa Zakopane 2014 Gala Jazz Top)
The exhibition was shown in Sokół Cinema, Orkana str. 2
May 3, 2014 was a concert entitled Mirrors. Tribute to Zbigniew Seifert: Adam Bałdych - vn and Piotr Orzechowski Pianohooligan - p (the Zbigniew Seifert Foundation is the initiator of the project)
Excerpts of the program:
---
May 18 - September 28 - "FROM JAZZ TO OPERA" - exhibition presented in the Podlasie Opera and Philharmonic - European Centre for the Arts in Białystok, Odeska str.1
---
 In July 2014 the exhibition was presented in El Gallery during jazz festival Jazzbląg.
---
From July to September 2014 the exhibition was also presented in Łodz as a part of Summer Jazz Academy (Letniej Akademii Jazzu). 
---